Laura Johnson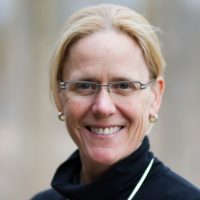 Aging, Dying, and What You Leave Behind
We are soon coming to the end of 2020 and what a year it has been!
One thing the year brought us is COVID-19, with an accumulated 1.70M deaths reported worldwide the day this article is published. This virus has shown us how connected we are and the importance of working together to protect ourselves and others. Hopefully, it will make the fragility of life more immediate and we will give more thought to the world beyond our individual selves.
This year estate law attorneys have been very busy creating or updating their clients' legal documents concerning end-of-life directives… just in case. With a new year approaching, it may be helpful to clarify what's important to you and whom you should tell. If you are a parent of adult children, you are still a leader and have influence. Sharing your wishes with your children and loved ones is a gift.
If you have kids and you were to die from COVID-19, what do you expect from them as members of the family? What are your hopes and wishes for how they will interact and manage your estate once you're gone? Parent's request can carry considerable weight when shared consistently.
Three and a half years ago, my mother decided it was time to die. Her ovarian cancer had returned, and she was ready to let go of the fight. She made certain to connect with each of her kids and say goodbye in her own way. Ten days later she passed away and amid my grief, I began what became an 18-month term as executor of the estate.
Four months into the process I received a letter from a lawyer representing one of my siblings, asking for accounting records, at which point I had to hire a lawyer. This set the stage for an undercurrent of tension in the family dynamic as we navigated sibling relationships, weathered arguments over the sale of the house, and dealt with the distribution of tangible goods. Although lawyers were involved, in the end we were able to the close the estate without going to court. As siblings, we are still feeling the cost of the damage to our relationships. I imagine our mom would have been shocked and saddened with what unfolded after her death.
In reflection, I believe that acting as trustee was the most challenging job I have ever done. And perhaps sharing what I learned may be helpful to others whose parents have died:
I didn't expect the side effects of grief—the fuzzy thinking and memory loss, along with waves of deep emotional pain. Grief manifests in many different ways and can last for months —this is normal!
The involvement of lawyers can, and probably will, disrupt the relationship dynamics of all siblings. It adds stress to the distribution process, rather than connection.
The cost of legal fees from the estate was more than the requested amount from the lawyer. We all lost more than a portion of the inheritance—we lost each other.
As parents and leaders of the family, how can you lay the groundwork for the most positive experience for your children?
Gifting physical items is standard practice, but telling your kids how you want them to treat each other is not as common. When gifting items, keep in mind the value—emotional and tangible—and try to balance the value for fairness or factor the difference in your estate documents or your will. How your property and assets are distributed can negatively affect sibling relationships if there is a significant imbalance. 
Not all kids get along, but civility is reasonable to request. Think ahead 5, 15, and even 30 years from now and envision what type of relationship you want your kids to have as they're aging. 
Don't assume things will go well after you die. Look at current relationships and where you may see conflict. Who is the natural leader with a rational mind, strength in money management, communication and organization – are they the trustee?  Pay attention over the months and years and write down the behaviors you want and expect between your kids after you die. What are the qualities you want all of them to practice? 
Start this work in your early/mid 60s so it becomes a habit over the years and you have time to establish a foundation long before dementia or Alzheimer's might impact your decisions. Share with your children, stepchildren, and grandkids your wishes for how you'd like them to engage with each other. Again, think ahead to 5, 15, and 30 years in the future—what kind of example do you want to set for your grandchildren? 
At the start of each year, review the past year and refine your desires and wishes for the upcoming year. Regularly communicating to your adult kids about the values you want them to hold and honor will make an impact. Exhibiting leadership qualities yourself will set an example.
Prepare and educate your beneficiaries on how a trust and estate works and is distributed. What is legal and what isn't legal? Unless the trustee actually violates their legal responsibilities, is it worth hiring a lawyer?
Addressing the uncomfortable topic of death and beyond death takes leadership from the parents. I hope these suggestions and questions will help families think ahead, beyond the death of a loved one. It's critical to have these conversations before senility, dementia, or Alzheimer's set in. So if you are a parent, take some time to ponder these questions this holiday season and maybe start the conversation in the new year. It may feel uncomfortable at first, but over time you, your children, and your grandchildren will be glad you did!
Happy holidays to all, and a warm welcome to 2021.
Laura Johnson is a certified STAGES practitioner and helps guide people through difficult life transitions. In her afterLife Wisdom practice she coaches middle-aged parents to get an early start on conversations with their loved ones about dying and what's left behind. Laura also helps executors and trustees of estates navigate the responsibilities of these roles. To stay updated, visit here to learn more.