Michael Morrow-Fox, Maureen Metcalf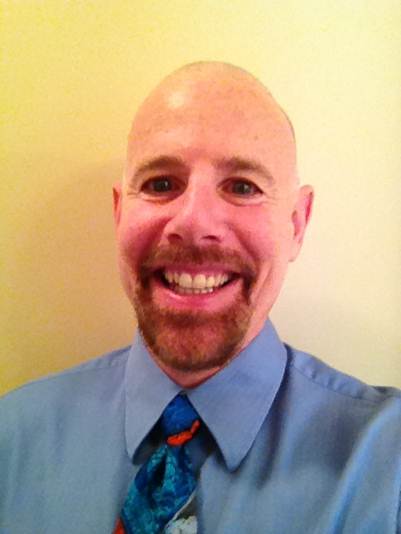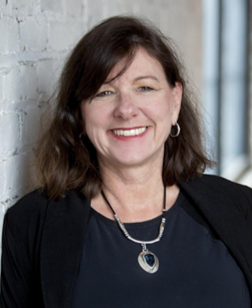 Creating a Company that Perpetually Evolves: Methodology Soup
As the COVID-19 Pandemic turned businesses worldwide upside down, business consultants were flooded with executive requests for help. Many business leaders were dumbfounded to find themselves on daily video calls witnessing staff reactions void of data and filled with anecdotal concerns. Normally competent unit leaders became paralyzed in the face of changes in business direction. With staff using metaphorical 'lead feet' in the face of critical need, business leaders were forced to ask, "Did the COVID-19 Pandemic overwhelm sound business operations, or did it exploit business vulnerabilities that were waiting to be exposed?" 
Before we all put on masks and understood the term social distancing, businesses had major disruptions to negotiate. Mass shootings, government tariffs, earthquakes, fires, hurricanes, tsunamis, tornadoes, terrorist attacks, oil embargos, stock market adjustments, revolutionary new technologies, big pocket players- do any of these major disruptions sound familiar to your business? The list of events that have forced businesses to go to 'Plan C' and then simultaneously execute that new plan is disconcertingly long. Through this unyielding list, one thing is clear; disruptive events are as much a part of your business today as the rolodex was to your predecessor yesterday.
Even when we could build businesses by hiring great people, creating quality products, and keeping current with technology, it was not easy to build a great business. The Bureau of Labor Statistics reports that small businesses fail at rates of about 20% in their first year, 30% in their second year, and just under 50% by their fifth year in business. Reading a list that includes powerhouse businesses like Palm, Napster, Compaq, Wang, Minolta, DeLorean, Altavista, and ToysRUs it appears that large corporations are equally vulnerable to major disruption. So, why is Netflix showing videos while Blockbuster is out of business? Why has Kodak filed for bankruptcy while Fujifilm continues to thrive? Why do we Google information instead of Netscape Navigating information?
This paper examines facilitating business agility. Business agility is the set of principles, practices, and values that allow the enterprise to respond quickly to threats and capitalize quickly on opportunities. Like all business outputs, business agility is dependent upon processes, people, and technology. But, surprisingly, business agility is more reliant on great leadership than standard models of operation. This may seem like a paradox because the 'quickly' part of business agility is talent led. Let us assure you, it is no paradox. The difference between the businesses that respond to disruption with energized action and the businesses that respond to disruption with paralyzed disorganization lies with the capabilities of key leaders. Business agility may be talent dependent, but it is leadership enabled. 
The Business Agility Secret Sauce: AP Leadership
Before the COVID-19 Pandemic, the business environment was marked by volatility, uncertainty, complexity, and ambiguity (VUCA). A simple search of the term VUCA congers 3.5 million responses. Jones, Chesley, and Egan (2020) write, "To address today's VUCA world, leaders need the capacity for enhanced perspective taking that comes with adaptability, self-awareness, boundary spanning, collaboration, and network thinking." Business agility not only enables faster, smarter, cheaper products to market, it is a manner of operations that allows the business to thrive in VUCA ecosystem.
Business agility is reliant on nine key operating principles:
1) Advanced Postconventional (AP) Leadership. Leadership that forms collaborative partnerships, welcomes complexity, and facilitates a shared mindset among leaders and employees around delivering the organization's purpose
2) Continual environmental scanning. A vigilance on industry changes that could impact the business
3) Continuous Iteration. The willingness and ability to clarify and refine the organizational direction in response to changing conditions
4) Dedication to customer satisfaction. Every successful operating model has customer and potential customer satisfaction as their mantra
5) Engaged employees. Quick response times are dependent on energized talent
6) Focus on time to value. Aggressively defining the minimal feature set to realize optimal value
7) Decoupling. Isolating value proposition components to help realize incremental value
8) Low latency. Minimizing the steps from input signals to formal response
9) Economic efficiency. Driving aggressive value creation and minimizing investment to maximize additional ROI
Many businesses have mastered several of these principles. Solid programs of employee engagement, the voice of the customer, LEAN Six Sigma process excellence, and even agile principles are beginning to take hold in many business enterprises. The Key Principle we find both most important and most often overlooked, however, is Key Operating Principle 1—AP Leadership. Businesses that have strong agile practices have a secret sauce that enables all nine Key Operating Principles, AP Leaders.
Postconventional Operations Requires Postconventional Leaders
AP Leaders possess a set of capabilities that are a natural fit for disruption and its cousin transformation. Research on AP Leaders shows that they have developed innate abilities for collaboration development, self-awareness, systemic insight, negotiating ambiguity, and they become energized by complex problems. Equally as important, the AP Leader relies on these capabilities when under stress. However, it is important to understand that AP Leadership is a capability not a competency.
What is this AP Leadership capability? It is the measurable, predictable, indicator of the development maturity of the leader in question. Adult growth in developmental maturity evolves through experiences over time. Some leaders grow developmentally in a deeper way than others. Brown (2015) of MetaIntegral Associates writes, "Harvard's Robert Kegan calls it a quantum shift in mental complexity, a transformation of the underlying operating system itself. This operating system shapes our thinking, feeling, and social relating. As it evolves in a leader, the new mental, emotional, and relational capacities that arise are the very abilities needed to address complex challenges."
Think about your experiences with leadership. Have you found:
– Some leaders just seem to effectively bring people together to get things done
– Some leaders have a handle on the North Star guiding propose of the business and get that to resonate at all levels of the enterprise
– Some leaders seem more interested in getting things right than being right.
These are AP Leaders. They have a vision that resonates. They have a capability beyond temperament. They have an instinct instead of a playbook. AP Leaders have a developmental maturity that allows them to dive into complexity and lead their organizations through challenge.
As an example, we worked with an AP Leader that effectively led his organization during the COVID-19 Pandemic. The head of an organization that provided professional services, this AP Leader's organization had to cease all in-person programs. Helping his organization to move programming online, he worked with teams to keep revenue streams afloat. With the additional time available, he rallied his leadership team to scan the environment for opportunities. His team responded and evaluated several new business models. The team evaluated the local region while considering the possibility of more efficient offices and office mergers. They ran data-based scenarios evaluating probable outcomes of changing their business model. They began daily strategy meetings that forged new internal partnerships. As they moved to the next phase of business coming out of the pandemic, this leadership team reported being stronger and closer. The business became more focused and efficient. Our AP Leader did not read a book or consult a manual. He did what his AP Leadership level had prepared him for; he provided salient, selfless, leadership. His team responded to his calm and vision.  His business pivoted and excelled.  
Research on AP Leaders demonstrates their effectiveness in driving the transformation to an agile organization. David Rooke and Bill Torbert (2005) discussed AP Leadership in their Harvard Business Review Article, Seven Transformations of Leaders. Using the term Strategist (synonymous to AP Leader), Rooke and Torbert wrote, "[AP Leaders] are exploring the disciplines and commitments entailed in creating projects, teams, networks, strategic alliances, and whole organizations on the basis of collaborative inquiry. It is this ongoing practice of reframing inquiry that makes them and their corporations so successful."
Rooke and Torbert (2005) note only four percent of leaders functioned at an AP level. Antoinette Braks (2020) reports that this level of leadership is growing at about one percent per decade. If her data is accurate, we probably have 5-6% of leaders operating at the level of developmental maturity. Businesses that do not have leaders with the AP Leadership capabilities have several different options to gain this capacity to enable business agility:
· Buy – Hire people with the AP Leadership capability into critical roles
· Rent – Leverage consultants who test at the AP Leadership capability level to advise significant leaders Creating a Company that Perpetually Evolves: Methodology Soup
· Build internal capabilities – Developing leaders with AP Leadership capabilities requires between one to six years. This depends on the current capability of the leader, the leader's level of investment, the effectiveness of the development program, and the life situation of the leader.
Develop Your Business Agility with AP Leadership
After all the work your business has done on employee engagement, understanding the voice of your customers, and LEAN Six Sigma process excellence, isn't it time to make your business disruption resistant? VUCA business ecosystems are a business reality. The next major disruption is just one surprise away. Business agility operating principles allow your business to continually transform. AP Leadership is essential to business agility.
If you are interested in taking a simple free assessment, please follow the link to evaluate where you test on the seven competencies and where you believe you should test to accomplish your leadership goals.
---
Michael Morrow-Fox, MBA, is a highly skilled consultant experienced in health care, education, banking, and non-profit management. Michael has over 20 years of experience in leading technology and human resources operations, as well as and several years of full-time university teaching. Michael uses this background to blend his real-world understanding with current theoretical models helping his clients reach goals beyond their current thinking. Having managed a 50 million dollar budget, helping a technology startup company get off the ground, and overseeing a non-profit organization achieve 'best place to work' status; Michael's strengths are not in what area he works, but in how he helps others work. Michael's project management, process excellence, problem-solving, and human performance management skills help companies form truly innovative strategies. Michael has served as a full-time university faculty at Capital University winning a Department of Education FIPSE Grant and George Mason Program Excellence Award, as the Director of Technology Strategy for the OhioHealth Hospitals, as the Vice President of Operations for a technology start-up serving American Express, and as the Vice President of Talent Management Training and Development for the Great Rivers Affiliate of the American Heart Association. Michael has held Project Management Professional (PMP) Certification since 2002, he has worked on Six Sigma Black Belt initiatives since 1999 and has been a Six Sigma Green Belt since 2006. His Bachelor's degree focused on Industrial Psychology and Employee Counseling, his MBA focus was on Organizational Leadership, and his Educational Specialist Degree focused on Educational Leadership.
Maureen Metcalf is the CEO of the Innovative Leadership Institute (formerly Metcalf & Associates). An award-winning Senior Business Leader, Chair and Board Member with a proven history of success in leveraging business trends to drive organizational transformation. With over 30 years of industry insight, Maureen has garnered a reputation as a credible change agent with a passion for innovation and an ability to align key strategies with corporate objectives. Both an adept communicator and trusted advisor, she has built and mobilized empowered workforces, supported Executives by developing leadership capabilities and restructured boards to improve business performance. A steady hand in the board room, Maureen has set strategic direction, embedded positive working cultures and ensured robust governance frameworks to increase profitability and improve overall efficiencies. In addition to working as an executive advisor, Maureen designs and teaches MBA classes in Leadership and Organizational Transformation. She is also the host of an international radio show focusing on innovative leadership, and the author of an award-winning book series on Innovative Leadership, including the Innovative Leaders Guide to Transforming Organizations, winner of a 2014 International Book Award.