Richard Couto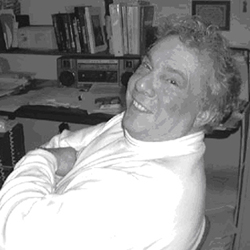 Richard Couto, distinguished senior scholar at Union Institute and University, has a background of practice and scholarship in community development. He directed the Center for Health Services, an outgrowth of the student movement, at Vanderbilt University from 1975 to 1988. The program pioneered in campus and community collaboration and bridged the student movement of the 1960s and the current programs of civic engagement of higher education. He won several national awards for this work. In 1991, he became a founding faculty member of the Jepson School of Leadership Studies at the University of Richmond; the world's first such undergraduate school. While there he helped start and continue several community-based pedagogical and research programs. He left in 2002, as Modlin Chair in Leadership Studies, to become a founding faculty member of the Antioch PhD program in Leadership and Change. His most recent edited two-volume book, Political and Civic Leadership: A Reference Handbook (SAGE 2010), provides 120 chapters dealing with the important topics related to this area of leadership. Other recent work focuses on community leadership, democratic theory and practice and a curriculum of courage for higher education.
He maintains a practice in leadership as well. As consultant to colleges and universities, he has helped design programs to demonstrate the role of higher education as an engine and catalyst of regional development. He traveled to Iraq twice in 2003 to help establish sustainable partnerships between US institutions and Iraqi institutions in health care, medical education, elementary and higher education, and Iraq's cultural heritage.
He grew up in Lawrence, Massachusetts. Being a Boston Red Sox fan, since birth, gave him the courage to maintain hope in the face of disappointment. He maintains his belief in democratic values and practices despite his time in higher education.