Russ Volckmann, PhD
Publisher and Executive Editor, Integral Leadership Review
Read this in Japanese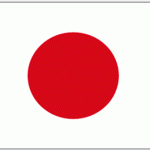 Russ Volckmann, CBC, Ph.D., has worked for over thirty years as an organization development consultant and executive coach. He achieved a B.A. from Monmouth University and an M.A. and Ph.D. from the University of California, Berkeley. In addition he studied humanistic psychology at Sonoma State University and focused on Gestalt Therapy and Jungian Archetypal Psychology. He was a Fulbright Fellow in India. He lives in Tucson, Arizona.
He is a Member of the  International Centre for Transdisciplinary Research and Studies (CIRET) and the International Leadership Association.
As a learner

he has received training in many areas, including integral consciousness, Integral Leadership, Spiral Dynamics, sensory awareness, communication skills, organizational systems change and development, problem solving, team building, personal power and influence, transactional analysis, gestalt therapy, neo-Reichian body therapies, project management and leadership, total quality management and dialogue. He has participated in numerous trainings for coaches with BCoach Systems, the Coaches Training Institute and the Executive Coaching Program, Professional School of Psychology. He participated in two Integral Leadership workshops with Ken Wilber and others at the Integral Institute, as well as two levels of certification with Dr. Don Beck in Spiral Dynamics.
As an educator

he has taught at U.C., Berkeley; the University of Arizona; the United States Army Intelligence School at Ft. Juachuca, Arizona; Sonoma State University; Golden Gate University; John F. Kennedy University; Leadership University; and the Institute for Transpersonal Psychology. He is currently teaching at Union Institute and University, Saybrook University and the California Institute of Integral Studies. In addition he has served on dissertation committees for the Fielding Graduate Institute, the Institute for Transpersonal Psychology, Antioch University, as well as Union, CIIS and Saybrook.
As a writer and editor

he was the founding editor of a professional journal, Vision/Action, for five years. He is publisher and editor of The Integral Leadership Review and LeadingDigest. He is currently on the Editorial Board of Integral Review which is published by ARINA, Inc. He has published numerous professional articles. His early book on organizational leadership is A Leadership Opportunity. His book, 1 Phoenix Rising, provides important tools to assist leaders in effectively learning from and managing professional and life passages, particularly experiences of failure. He has published two chapters, one co-authored by Keith Bellamy, in Richard Couto, Ed., Political and Civic Leadership, 2 volumes, Los Angeles, Sage, 2010.
His international travels have taken him to Japan, Hong Kong, the Philippine Islands, Indonesia, Singapore, Australia, Tahiti, the Cook Islands, Fiji, Thailand, India, Lebanon, Turkey, Germany, Canada, Mexico and Costa Rica. He has lived in or visited virtually every region of the United States.
His older son, Russell W. Volckmann III and his wife Yoshiko live in San Francisco where he does internet marketing and branding for businesses at http://www.volckmannstudios.com and is an accomplished musician and artist. His younger son, Christopher Lewis Volckmann, is a television producer in Seattle where he and Stephanie are raising his lovely granddaughter, Sophia. Ain't life grand!
Email Russ Volckmann russ@integraleadershipreview.com